Portland Oregon is a notoriously weird city; a point which locals take great pride in and that even extends to the PDX titty bars.
Today we are breaking down a list of the top Portland strip clubs. There is one caveat. We want to see the bush in all its glory…if not hairy then fully shaved is fine. When you want to see the thingy, as in the vag these are the places to go.
Therefore, our rankings include only fully nude PDX strip clubs where the stripper girls get totally naked. Yelp ain't got nothing on us.
Our Portland Oregon strip bars list is spot on from the local perspective. We've been to each of these places and you are in good hands with this up-to-date guide which includes places like Spyce or Club Rouge in downtown or Sunset Strip over in Beaverton (no pun intended). All the nude Portland bars on this ranking take great pride in the talent; all of whom are showing off their panty hamster.
Overall, there are some 15 total Portland Oregon strip bars to speak of, but we share just the top 10. Overall these are also the places to find the hottest Portland strippers.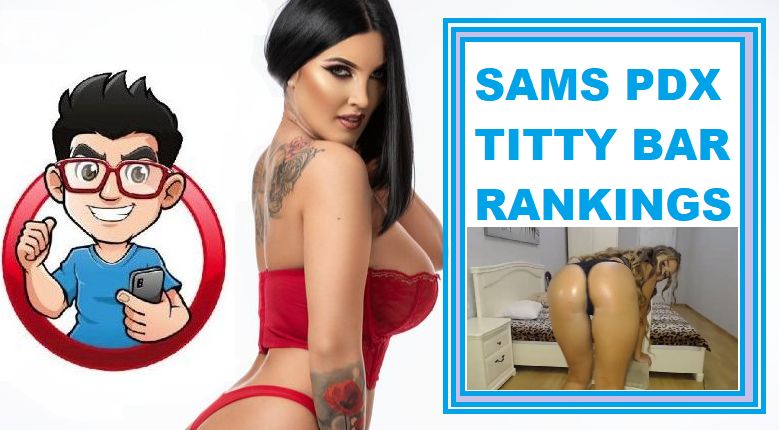 Strip Clubs Portland
Highlights
Spyce Gentlemen's Club- Portland Strip Club


Strip clubs in Portland like Spyce Club are hard to find. Top Portland strippers and a packed house most nights. Lap dances were spendy and there is no private lingerie shows here.

Address: 210 NW Couch St, Portland, OR 97209, United States
Tel: +1 503-957-5293
Website: spyceclub.com
Club Rouge Portland


2nd on our list of the Best strip clubs in Portland, Club Rouge has some of the hottest PDX strippers.

Address: 403 SW Harvey Milk St, Portland, OR 97204, United States
Tel: +1 503-227-3936
Website: dejavu.com/club-rouge-portland
Sunset Strip Gentlemen's Club


Sunset strip club was one of the top strip clubs Portland Oregon. Live Dj and full bar available.

Address: 10205 SW Park Way, Portland, OR 97225, United States
Tel: +1 503-297-8466
Website: sunsetstrippdx.com
Golden Dragon Exotic Club


Open late, has pool and live nude entertainment.

Address: 324 SW 3rd Ave, Portland, OR 97204, United States
Tel: +1 503-274-1900
Website: goldendragonpdx.com
Club 205


In search of best strip clubs in Portland Oregon, we found Club 205 as the best in price and excellent food and music.

Address: 9939 SE Stark St, Portland, OR 97216, United States
Tel: +1 503-256-0527
Website: club205pdx.com
Rose City Strip


Pretty fair tits and ass shows but over priced drinks. Pole performance were fair. One of the good Portland strip clubs. You should avoid visiting during the week though and stick to weekend nights.

Address: 3620 SE 35th Pl, Portland, OR 97202, United States
Tel: +1 503-239-1004
Website: dv8.cc/home/rose-city-strip
Sassy's


A good time was had by all but went home with a hard cock and no stripper to get me off so I had to retreat to online strippers. You may experience slow af drinks and partially inept bouncers too.

Address: 927 SE Morrison St, Portland, OR 97214, United States
Tel: +1 503-231-1606
Website: sassysbar.com
Shimmers Gentlemens Club


If you want a male strip club in Portland Oregon this is about all that we found.

Address: 8000 SE Foster Rd, Portland, OR 97206, United States
Tel: +1 971-230-0047
Website: N.A.
Kit Kat Club


offer waffles and chicken. Strippers are not sweet as the other nude bars we tried.

Address: 231 SW Ankeny St, Portland, OR 97204, United States
Tel: +1 503-208-3229
Website: facebook.com/kitkatclubpdx
Club SinRock


Chill laid back environment. 2 out of the 8 strippers here were decent. The rest were just gross as fuck.

Address: 12035 NE Glisan St, Portland, OR 97220, United States
Tel: +1 503-889-0332
Website: clubsinrock.com
That's a wrap! Also, I wanted to share this interesting video a friend of mine made that talks more about strip clubs in Portland.
Often called Striplandia, Portland Oregon is the home to more strip clubs per capita than any other city in America. So it is fair to say that PDX is flush with women ready to get naked for money.
Moreover, Oregon is also notorious for the liberal state constitution which allows what has become known as jack shacks in the pacific northwest. Strip clubs, if you would believe it are much more on the up and up than those dark and seedy joints.
Also, check out the Portland sex guide to see lots of other ways to get your rocks off in the Rose City!
We hope you found our rankings of the best strip clubs in Portland useful. If you are just too damn lazy to leave the house and want to save some scratch the Portland strippers at the top online stripping sites are hot and ready as well as cheaper than a pizza!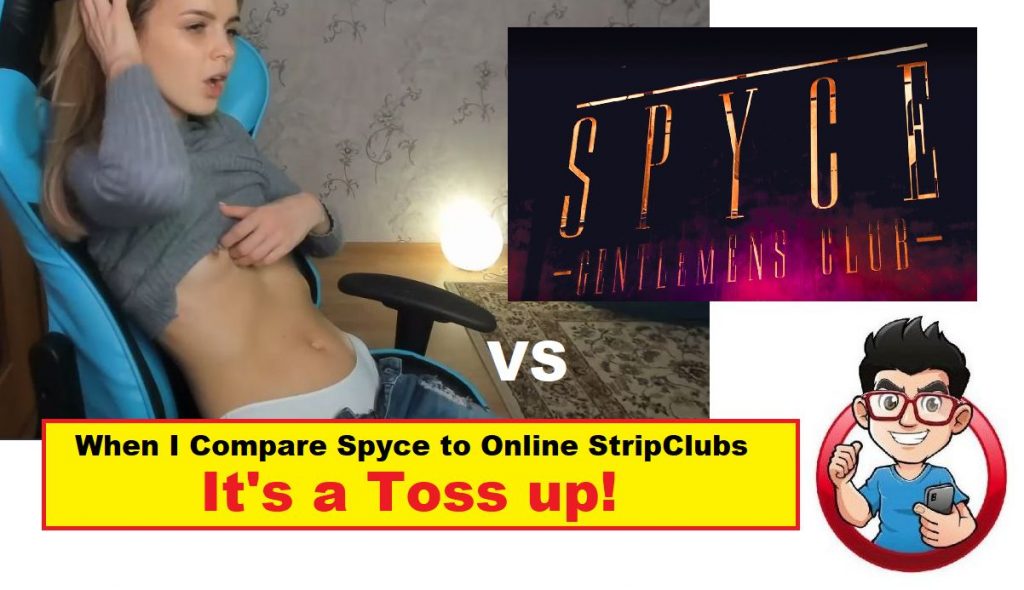 No disrespect towards any cheap Portland strippers is of course intended.
Don't take my word for it though, instead read up on some of these cybersex alternatives to the best strip clubs in Portland Oregon.
One such site called StripChat had 50 Portland strippers working from home and some 4000 total naked ladies live on cam when we last tested it.  Another, going by the name Streamate, was much more private, and showed full vaginal penetration live.
It's pretty wild at online strip clubs to be honest because you see content that is not legal to be performed live locally and you generally save a heap of cash without leaving your bedroom. For that matter, you also might be interested to read about free strip clubs.
I share a lot more about this in my blog, but you are most definitely not going to find the young hot strippers around town that you would here. That is because 18-year-old strippers are going where most customers are; the internet. That may change though if Strippers continue to move due to heavy-handed pandemic restrictions.
Also, nothing again Casa Diablo; the supposed first Vegan strip club, but sometimes it's more fun when you can get graphic when you beat your meat and talk dirty to girls whilst staring directly at those sweet beef curtains!