If we had to generalize, strippers might be some of the least ideological engaged as far as politics go, but they also might represent some of the most covid-19 impacted segments of the economy. By now close observes know that the stripping industry has also shifted online in a very dramatic fashion over just the past 18 months. This grand pivot in the adult industry has also lead to a radical difference in income as far as what some strippers are making over their offline counterparts. That is only part of the story though.
There is a bigger and longer-lasting trend that has started happening before our eyes; one that deserves to be told.
Go East Young Lady: Strippers Are Moving to the Red States
Besides the huge onboarding of strippers online at so-called online stripping sites, there is a migration of strippers underway in America. What I am talking about is the fact that hordes of strippers have uprooted from more liberal states like California and Oregon and replanted roots in more right-wing controlled parts of the country like Texas and Florida.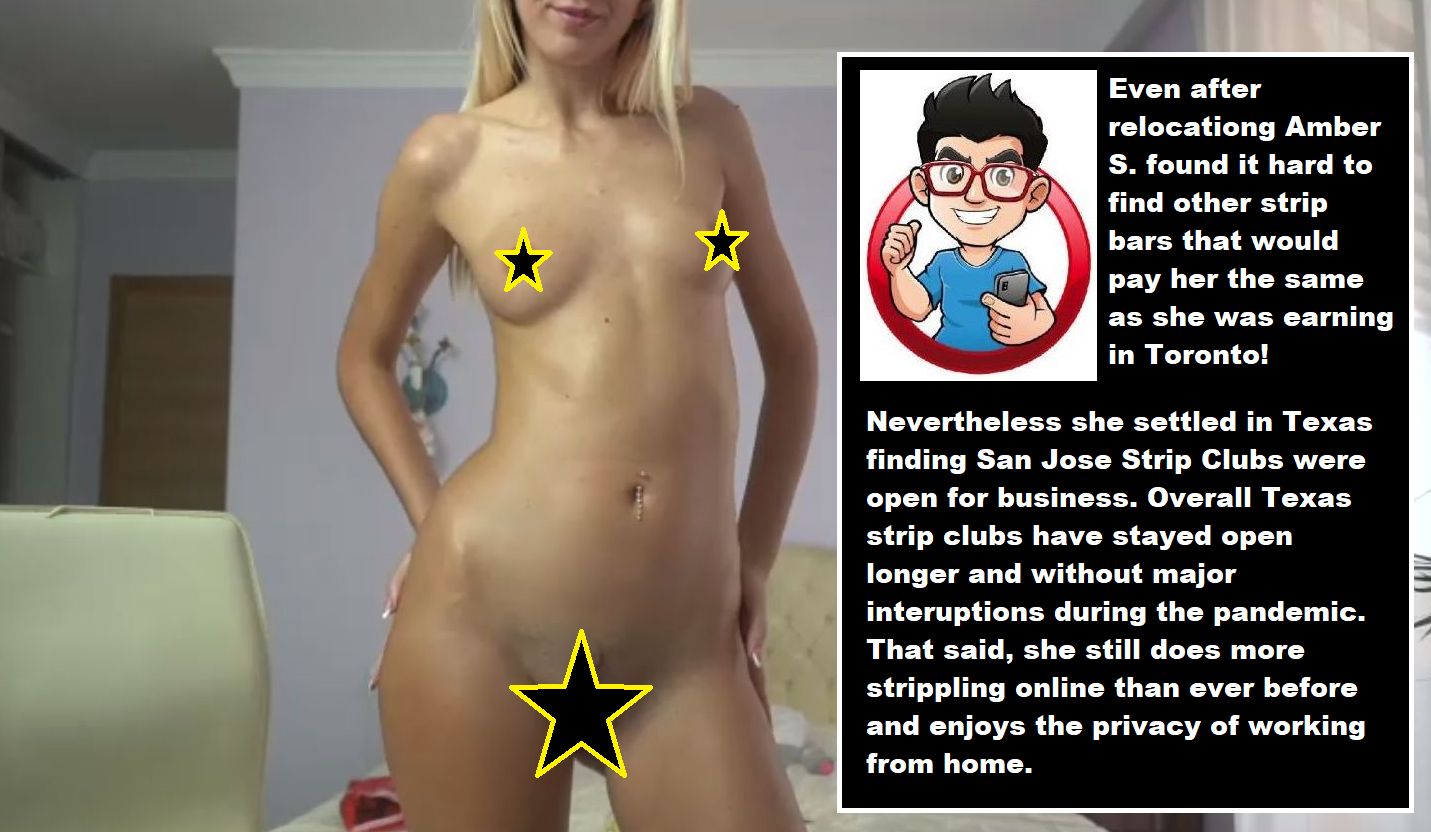 This is a story that not until recently has been discussed much but I was pleased to see that Reuters recently wrote about it.
According to Bill Stark, a strip club and adult entertainment industry expert, that we interviewed for this story, he estimated that as much as 30% of all strippers have permanently moved to trade online during the past 16 months. These days the best online strip clubs are flourishing.
Mr. Stark said that "This has been due to crackdowns leading to either permanent or temporary closures of their workplaces. Stripclubs and nude bars have been hit particularly hard as has all adult nightlife. Meanwhile, adult video chat has skyrocketed in popularity and online strippers have really flourished". 
Unfortunately, not all strippers saw the writing on the wall soon enough or felt comfortable adapting to the circumstances. Many strippers felt as though their peers and family may find out about their private work as a stripper if they were to work online and so they have taken more drastic measures and taken to the road to work in the areas of the country where strip clubs have not been closed.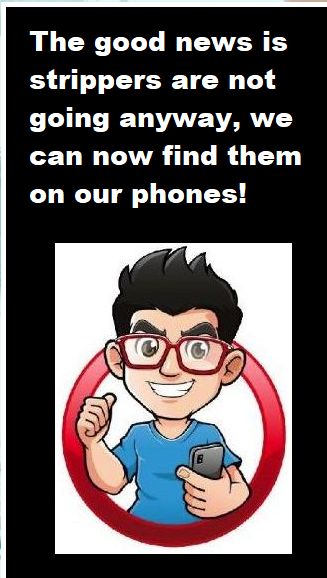 In many cases, those who really feel more comfortable offline and prefer that close interaction with their customers, have even moved their kids and relocated to the midwest or other parts of the country where nude clubs and strip bars, as well as all sex entertainment nightlife, has been open (for the most part) throughout the pandemic.
Anti-coronavirus measures have put a massive damper on the local live stripping scene in most blue states.
The Best Places in the Country for Strippers
For example in Los Angeles strip clubs have been hit particularly hard as have Portland strippers up I-5. Strip clubs in New York spent the better part of the year closed as well leaving strippers in the big apple with little to no income.
Meanwhile, Texas and Florida gentlemen's clubs continue to be less restrictive as far as their anti-covid measures allowing for strip clubs to remain open and not mandating masks.  This in turn makes them some of the most appealing states for strippers to work.
Considering adult industry entertainment workers were ineligible for covid relief loans and even unemployment in some cases it's been particularly challenging for these local adult entertainment professionals.
Truth be told, from the neighborhood topless steakhouse to big cities the effects have decimated the finances of tens of thousands of strippers.
For example – club sapphire, scarlett's cabaret, diamonds club nyc, rick's cabaret nyc, and sapphire nyc;  are some examples of how New York City strippers really took one of the hardest hits.
The entire strip club sex entertainment scene was hit very hard. One must realize that larger Las Vegas nude clubs that have dozens of strippers and bring in millions of dollars per week like sapphire gentlemans club Las Vegas were totally shuttered and that went on collectively for many months. In fact, even the popular escort babylon site has lost many of it's members.
The impacts of that will be felt for years to come but the fact that many strippers up and moved may change the adult entertainment scenes in these cities for much longer.
Stil the Silver Lining Has Been Stripping Online
Clearly though for a large number of women who strip for a living the silver lining has been the plethora of online strip clubs which now makes up a much larger scene for watching women strip.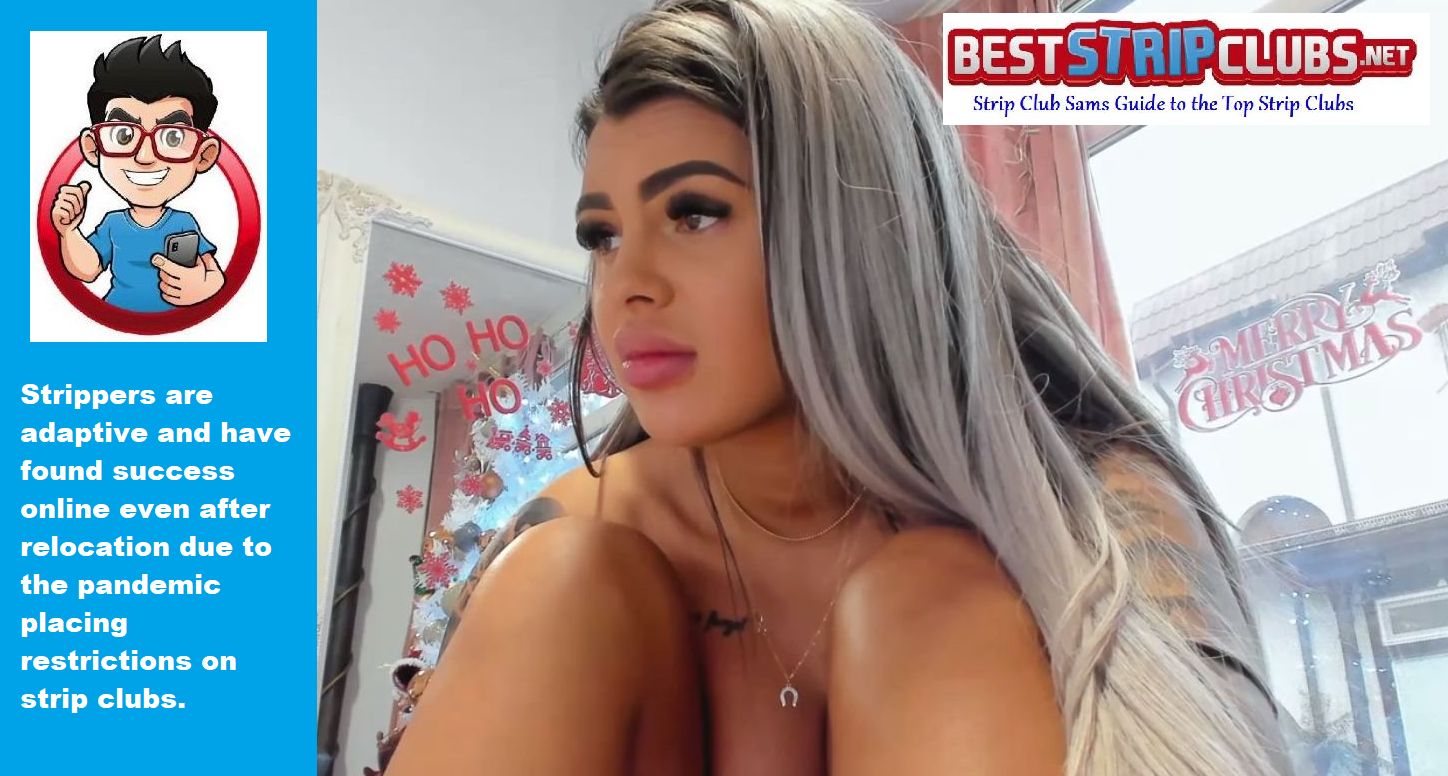 New strippers online like Bridgett (last name redacted) moved to work in Miami gentlemen's clubs before deciding to work online exclusively. When we talked with this adult performer who now goes by the moniker perfectt33n online she said, "I originally lived in rural Kansas but all the titty bars shut down leaving me without a place to earn a living". She now works at CheapSexCams.org – a video chat site where adult cam2cam is the replacement for up close lap dances. The direct link to view her live online strip shows is here.
You also might find it interesting to read about the top online strippers.
At the end of the day though strippers are in many cases moving to red states to avoid anti-coronavirus measures. I hope you enjoyed this interesting look at how the pandemic and politics have and will continue to impact strip clubs and local strip bar scenes across America.